Elka SYNTHEX
Here are some pictures of my Elka SYNTHEX, an eight-voice polyphonic synthesizer designed by Italian Mario Maggi. It appeared on the market in 1982 and has two DCOs per voice, multimode VCFs with resonance, oscillator sync, excellent cross-modulation and LFO-modulation capabilities, 80 memory locations, a four-track sequencer, split and double modes, a joystick with a separate variable-speed LFO for modulation, and a built-in chorus effects unit.
According to five Swedish (former) SYNTHEX owners, there may be only four SYNTHEXes in Sweden, and this unit might be the only one of them that is in its original condition. If somebody has a reason to believe that this is not the case, please let me know.
If you are also an owner of an Elka SYNTHEX, or have some useful information to share, please E-mail me! Maybe we could share our experiences.

For more info about the SYNTHEX, see for example the appropriate page at Synth.Site or the one at The Virtual Synthesizer Museum.

Soon to be added on this page:
Samples
More info and descriptions
More photos, including some inside shots
Possibly more links. Tell me what you would like to see!
---
This page is written and maintained by Mattias Rickardsson (mr@analogue.org).
Is anything wrong? Is anything missing? If you have any comments, ideas or suggestions that could help me improve the page, or if you have any questions, please E-mail me. All feedback is appreciated!
Sign My Guestbook!
View My Guestbook
---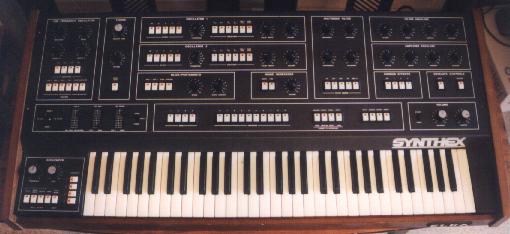 Top view


Front view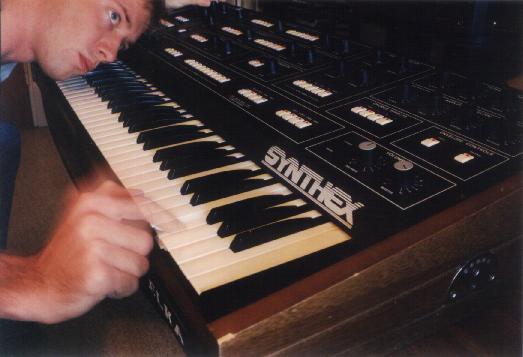 Relations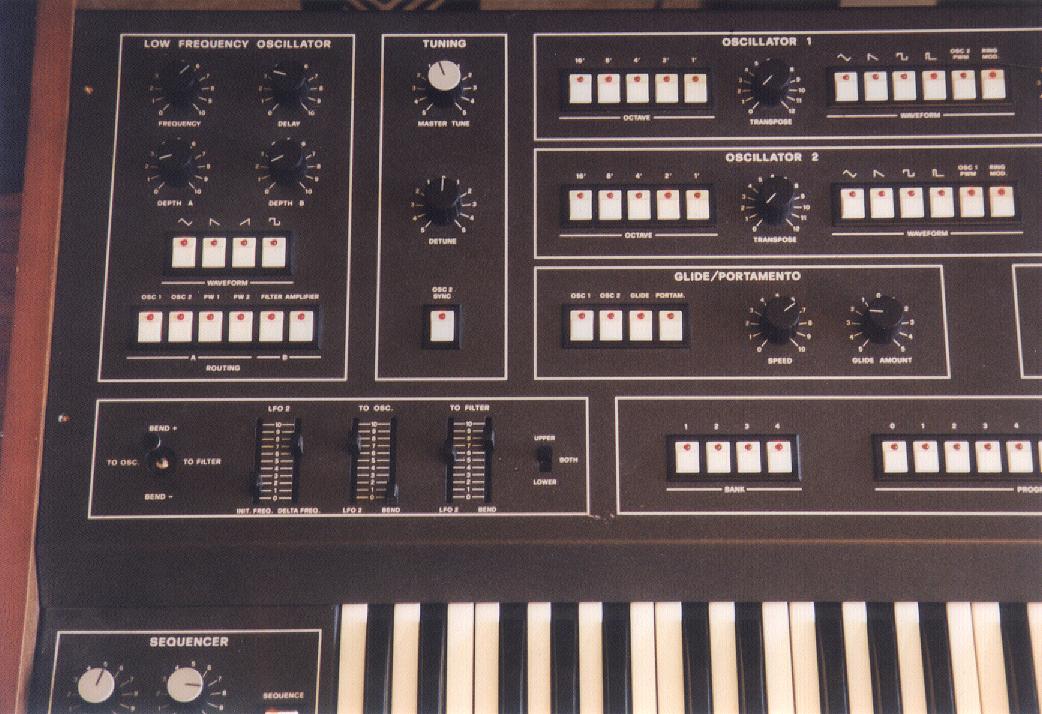 Left side of the panel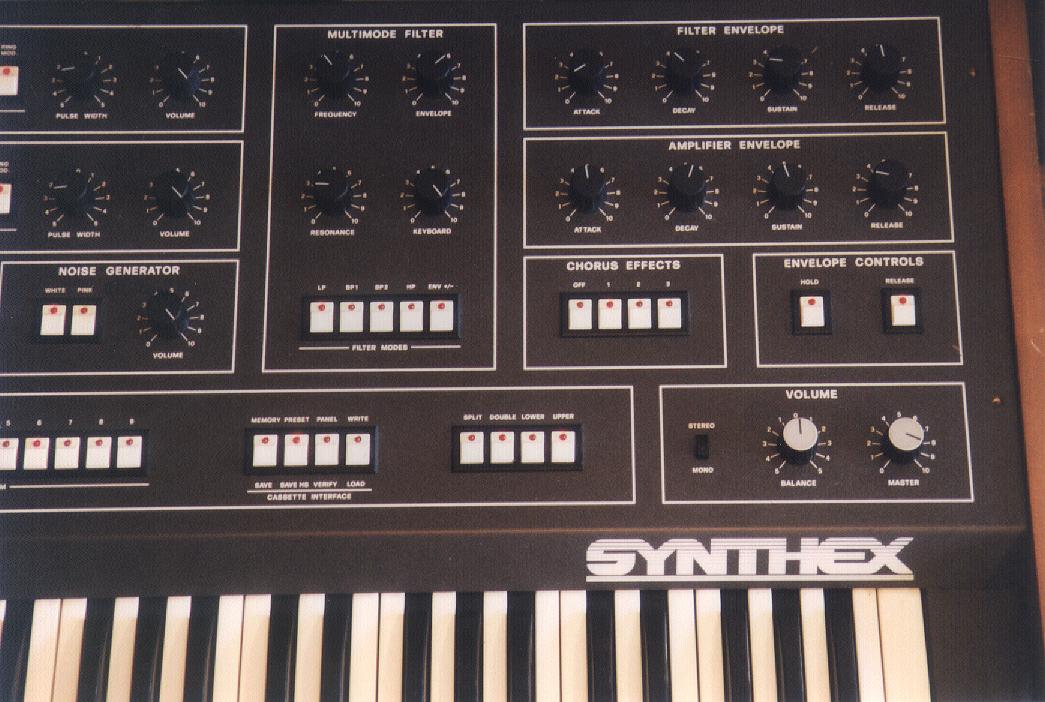 Right side of the panel
---
Reload often for maximum enjoyment
---


Back to Analog Equipment Corporation