Dr. Robert A. Moog
Here are some pictures of Dr. Robert A. Moog at the Music Fair in Gothenburg, October 18th-19th 1996.

For more info about Bob Moog, see for example this link, or this.

Soon to be added on this page:
More info and historical background
Translation of the brochure text into English
Samples from the lecture
Possibly more links. Tell me what you would like to see!
---
This page is written and maintained by Mattias Rickardsson (mr@analogue.org).
Is anything wrong? Is anything missing? If you have any comments, ideas or suggestions that could help me improve the page, or if you have any questions, please E-mail me. All feedback is appreciated!
Sign My Guestbook!
View My Guestbook
---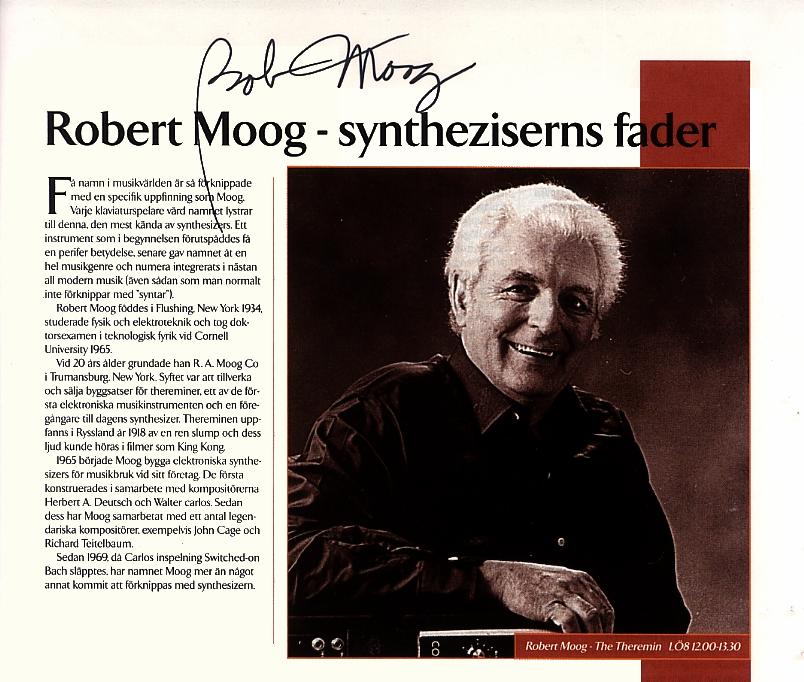 Excerpt from the Music Fair brochure, with an authentic autograph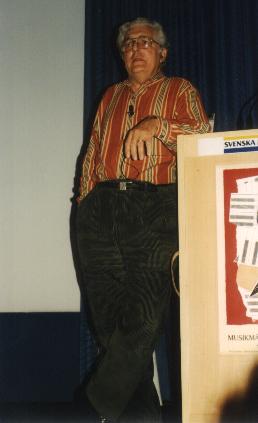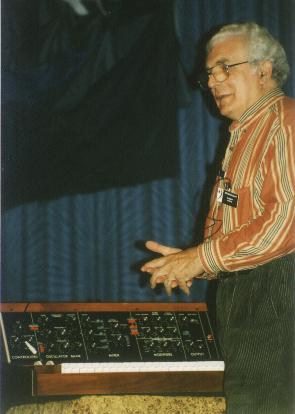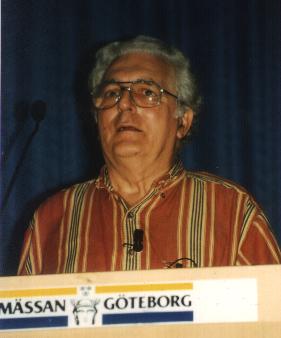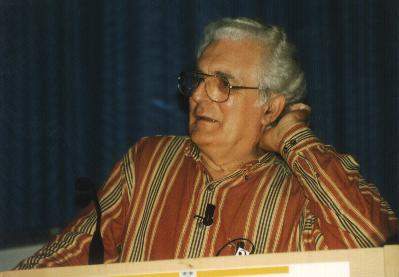 ---
Reload often for maximum enjoyment
---


Back to Analog Equipment Corporation